Already enrolled in the course?: Click Here
The investment for the CCWFN program is $3,265 and the course will include the following additional tools when you sign up: pH paper dispenser, Applied Nutrition manual by Dr. Hawkins, iodine tincture, endocrine chart (smaller size), and the pdf file of Toxemia Explained by Dr. Tilden. If you are a graduate or current student and would like this additional packet, the cost is $115.
****In honor of our beloved and amazing previous Director, John Brady (may he rest in peace), a $250 discount will be offered for all new CCWFN signups during the months of July and August 2023!****
What separates you from the person working at a health food store?
Your knowledge of the biochemistry and physiology of nutrition
Your understanding of physiological pathways and how they affect your patient's/client's overall health
Your ability to support and mentor your clients/patients and their families in their quests for long-term health
Your willingness to educate yourself past the pharmaceutical model (pathology of dysfunction/disease) and practice a true primary preventive model and view functional conditions (biochemistry and physiology of nutrition) through foundational nutrition
Your knowledge and understanding of foundational issues and their root causes that effect health
Your commitment to not be satisfied with a single protocol and your willingness to change the paradigm about the overall health needs of your clients/patients and your community
As every practitioner expects compliance from their clients/patients, IFNH expects the same compliance and dedication from those who enroll in the Certified Clinician of Whole Food Nutrition (CCWFN) certification program. The staff and instructors of IFNH offer the same passion and commitment that energized those early pioneers in nutrition to its enrollees. The CCWFN certification program is committed to supporting its students in building a better practice, increase their efficiency and giving them the tools to change the lives of their clients/patients and their families.
Save $1500 on educational materials by enrolling in the 100-hour CCWFN certification program. After that discount, the program is $3,265 for clinicians (CCWFN) and $3,035 for technicians (CTWFN). All previously owned required reading materials will be deducted from the price of the course. Download the Application. The course includes the following additional packet when you sign up: pH paper dispenser, Applied Nutrition manual by Dr. Hawkins, iodine tincture, endocrine chart, and Toxemia Explained (pdf file) by Dr. Tilden. If you are a graduate or current student and would like this additional packet, the cost is $115.
Continuing Education Units (CEUs) available for $10/unit:
1. CCWFN Modules 1 & 2 are approved for CE units with NCCAOM (provider #1130)
2. West Virginia Chiropractic Board (through Jan 2024 for 48 CE hours)
3. We are seeking an approval as a CE provider for the American Nurses Credentialing Center (ANCC) by December 2023.

The 100-hour Certification Program
Our 100-hour CCWFN certification program is designed around the Nutritional Exam and an expanded version of the in-person Foundation of Nutritional Therapy (FNT) seminar series first conducted in 1996. In 2002, the FNT series was converted to the online CCWFN certification program. This program focuses on the foundational issues and those root causes that upset body chemistry. The student is learning about the aberrations of functions displaying patterns of symptomatology with definite characters of presence or absence. Dysfunction can always be traced back to a definite physiological abnormality. In other words, we are looking at function not pathology of the disease process. These programs (CCWFN and CTWFN) were developed to support the practitioner, their staff and their clients/patients with real tools that help make a practice grow.
The Nutritional Exam, which is an important part of this program, incorporates many simple hands-on tests that help the practitioner(s) better manage his/her/their clients/patients through quick verifiable results. This program is intended to help you manage your practice in a true wellness model through a comprehensive program of practice management and better understanding of the foundational model.
All the online classes and support materials offered in this program were designed to reinforce the issue of function and the body's need for real, natural food for maximum longevity and health.
Introduction and Overview
The International Foundation for Nutrition and Health (IFNH) has offered our Certified Clinician of Whole Food Nutrition (CCWFN) certification program to licensed health practitioners and provides enhanced knowledge of foundational nutrition related to the physiology of nutrition and biochemistry of the body since 1998. The CCWFN is a provider direct, learner-paced online certification program based upon extensive research into the key factors of a successful nutritional practice by building patient compliance and/or incorporating whole food nutrition into an existing wellness practice.
The purpose of the CCWFN program is to guide the practitioner to a better understanding of balanced body chemistry through the examination of foundational nutrition. The program consists of many hands-on nutritional exams and practice workshops which were used extensively as part of the training process for doctors in medical schools until the 1950s.
Our mission is to instruct health practitioners on how to utilize the scientific research and therapeutic use of whole food nutrition and to educate, through the practitioners, the lay public n the functional perspective and principles of effective whole food nutrition and lifestyle that are advantageous to good health. Content includes the application of scientific knowledge to patient care and therapeutic interpersonal relationship skills related to body chemistry. The program is heavily steeped in practice management and patient implementation tools.
The program covers the following modules and objectives:
MODULE 1
Digestion (physiology, assessment, management)
Students will learn:
About the early pioneers in nutritional biochemistry
practical endocrinology and the relationships between different glands
the connection between dental decay and physical degeneration based on human studies
the 'Pure Food and Drug Act' from 1906
difference between biochemistry vs chemical therapy
why the calcium:phosphorus ratio is an important measuring stick for health
what is unfavorable towards the development of nutritional deficiencies that adversely affect the body's health
understand the critical need for proper hydrochloric acid
several digestive reflex points including hydrochloric acid reflex point, pancreatic enzyme reflex point, and Murphy's Sign reflex point
practice digestive system tests to identify and define digestive dysfunction
Glucose Management/Sugar Handling issues (physiology, assessment, management)
Students will learn:
review function and not pathology
the 10 most common reasons for medical office visits and how connected to sugar handling issues
how one teaspoon of sugar interferes with the body's metabolism
hormonal control and abnormalities of blood glucose
understand how sugar depresses posterior pituitary response
how disease is a process, not an entity
signs of hypoglycemia and hyperglycemia and how long standing sugar handling issues stress the endocrine system
blood pressure indicator to address vitamin B complex deficiency
understand the ricochet romance between the pancreas, adrenal, and liver with sugar metabolism
several blood sugar reflex points including inguinal ligament palpation, liver reflex point, and several adrenal support tests
practice sugar handling tests to identify and pancreas, adrenal, and liver dysfunction
Musculoskeletal (physiology, assessment, management)
Students will learn:
how musculoskeletal issues represent the impact of today's lifestyle and diet
an upset body chemistry equates to inflammation and calcium metabolism issues
understand calcium metabolism and how co-factors enable calcium to work
two glands which control the amount of calcium in the bloodstream
importance of an ideal 2.5:1 calcium:phosphorus ratio
systemic alkalinity and acidosis, review pH and how it reflects on body chemistry
difference between two types of calcium – ionized and non-ionized
sports nutrition and the special dietary needs of sports activities
musculoskeletal tests including tissue calcium test, essential fatty acid test, neuro-lingual test, and breath holding test
practice musculoskeletal system tests to identify and define calcium metabolism and essential fatty acid deficiencies
MODULE 2
Endocrine and Male/Female hormone module (physiology, assessment, management)
Students will learn:
the connection between endocrine dysfunction and disruption of basic body chemistry (both physical and mental)
scientific research of Dr. Melvin Page and genetic disposition
how to observe the root cause and not treat the symptoms or focus on the manifestation of the body's malfunctioning metabolism
Dr. Harrower's chart of the relationships of the endocrine organs
the first thing that affects the endocrine system
practice endocrine system tests to identify and define endocrine dysfunction
Immune/Allergy (physiology, assessment, management)
Students will learn:
how immune & allergy dysfunction originate from sugar handling issues, compromised digestion, and toxicity
about the 'terrain theory' based on the scientific research of Dr. Antoine Beauchamp who points how depending on the health of the body, determines if the body can withstand the bombardment of disease or infection
the connection between calcium metabolism and its relation to the immune response
how primitive people living on a whole food diet had less than 1% dental caries and degenerative disease
two intrinsic defense systems to immunity
the importance of cellular & humoral responses
define primary and acquired immunodeficiency
understand the three basic concepts that must be addressed for immune-related dysfunction
to practice immune/allergy tests to identify and define immune/allergy dysfunction
Practice Management:
Students will learn:
improved implementation of whole food nutrition
implement a systematic process to increase compliance
how to define their mission statement, design a report of findings script, and other supporting material for their nutrition practice, as well as lay out responsibilities for staff
MODULE 3 (approved practitioners only)

Nutritional Biochemistry (physiology, assessment, management)
Students will learn:
to review the common lab tests and identify the relationships between different markers
understand nutritional biochemistry and the connections to degenerative conditions
define the six root causes for any chronic condition
how the autonomic nervous system is the master controller of biochemistry and design nutritional programs to promote healing and health
Dr. Melvin Page's calcium:phosphorous ratio and the relationship to the endocrine graph
calcium metabolism and bone deterioration (both orally and structurally)
understand how food choices exert a powerful influence on calcium and phosphorus levels, which reflect metabolic and hormonal effects
blood chemistry markers and common clinical patterns
In an effort to perpetuate Dr. Lee's legacy, IFNH created the Nutritional Exam and this 100-hour certification program. This 7-part series has successfully helped thousands of professional health practitioners make the transition from a disease-based model to a true primary prevention model.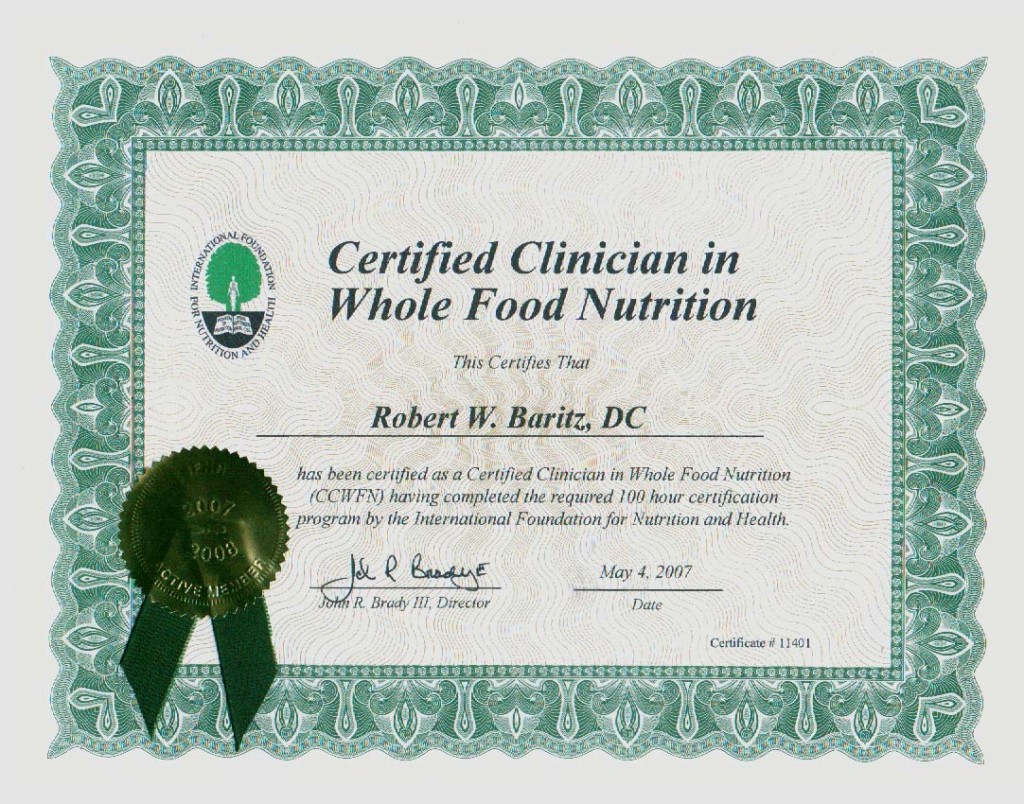 Faculty
Jeremy Kaslow, MD, FACP, FACAI – George J. Goodheart DC, DIBAK, FICC
Holly A. Carling, OMD, LAc, PhD – Art Capperauld, DC, CCWFN – Robert J. Peshek, DDS
Michael Allen, DC, NMD, DAAPM, DIBAK, DACBN – Ernest Caldwell, DC, CIWFN
Michael Dobbins, DC – Stuart White, DC, CCWFN – Ray Bisesi, DC, CCWFN
Jay Robbins, DC, DACBN, CCN – Rod Shelley, DC – Dale Migliaccio, DC
Leo Roy, MD, ND – Jonathan V. Wright, MD – James F. Murphy, OD
David Minzel, PhD, CNC